Take fertility research further
with the Birth grant.
Birth is a project by Theramex
The BIRTH GRANT initiative will not be accepting new applications for 2023

Fresh thinking in fertility
Birth is offering funding for projects that aim to improve the treatment
of people undergoing assisted reproduction techniques (ART).

We're dedicated to doing
things differently.
Birth is a project by Theramex. We're a global speciality pharmaceutical company solely committed to women's healthcare.

We're committed to furthering knowledge and treatments in fertility-related conditions. We're always looking for new approaches and new angles.
Part of this commitment involves funding research in reproductive medicine in order to improve understanding of treatment options which may lead to positive outcomes.
VISIT OUR SITE

Current Projects



Since the start of the initiative in 2019 we have received more than 100 applications.
The academic standard of applications is always very high and successful projects have been chosen on their merit, innovation and feasibility, and are aligned to our overall goal of improving fertility treatments. Below is the list of projects which have been awarded the BIRTH grant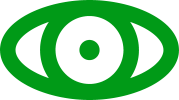 We've seen the journey through their eyes.
And the eyes of a healthcare provider.

Now it's time for a fresh pair of eyes.
We are not currently accepting new applications for the Birth grant

Eligibility

You're eligible for a Birth grant if:
You're a researcher or clinician
You're based in Europe or Australia
You work in a reproductive medicine academic unit, ART clinic or human reproduction research centre

Unfortunately, the following aren't eligible:
Individuals
Patient organisations or charities
Projects aiming solely to purchase materials or equipment
Funding for ongoing studies or research
Funding criteria

Funding is dependent upon various factors including (but not limited to):
Innovation
Project feasibility
Merit of the proposal
Duration of the proposed study
Availability of funds
Requests for a Birth grant and ISS support will be reviewed and evaluated by an internal scientific/medical committee based on pre-defined criteria, the most important of which are listed above.
Only 1 proposal per unit/ART clinic/research centre will be evaluated.
Applications will not be considered if funding has previously been provided within the past 3 years.


Contact



For questions about Birth:
For medical information, adverse events reporting and product quality complaints for any Theramex products:
BIRTH
(Better Innovation and Research with Theramex)